Coat Hangers & Size Cubes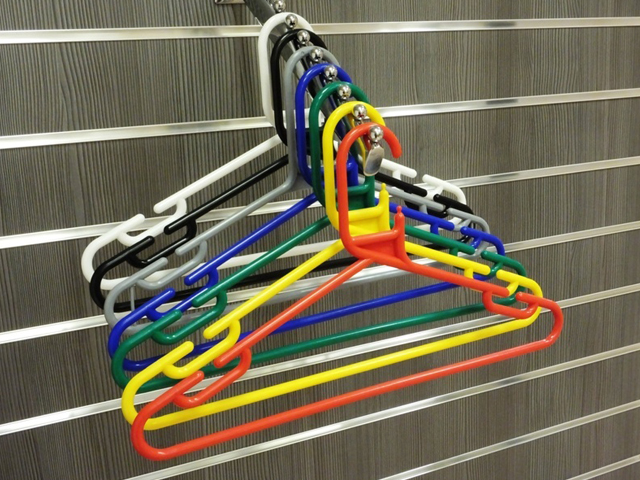 Shopfitting Supplies have been supplying the retail fashion industry with coat hangers, garment rails and accessories for over 30 years. Our stylish range of quality low cost hangers will transform your fashion display and maximise your sales.
We stock a wide range of coat hangers in plastic, wood and chrome finishes. Choose from our range of childrens coloured plastic coat hangers, adult plastic coloured coat hangers, black plastic economy range, wooden trouser clip hangers, wooden hangers for petite sizes and teenagers, wishbone hangers, metal clip hangers and non slip hangers. All our coat hangers are perfect for fashion retailers and home use, why not choose from our coloured plastic range to match your colour scheme, available for both adults and children. A choice of size cubes available to finish your garment display.