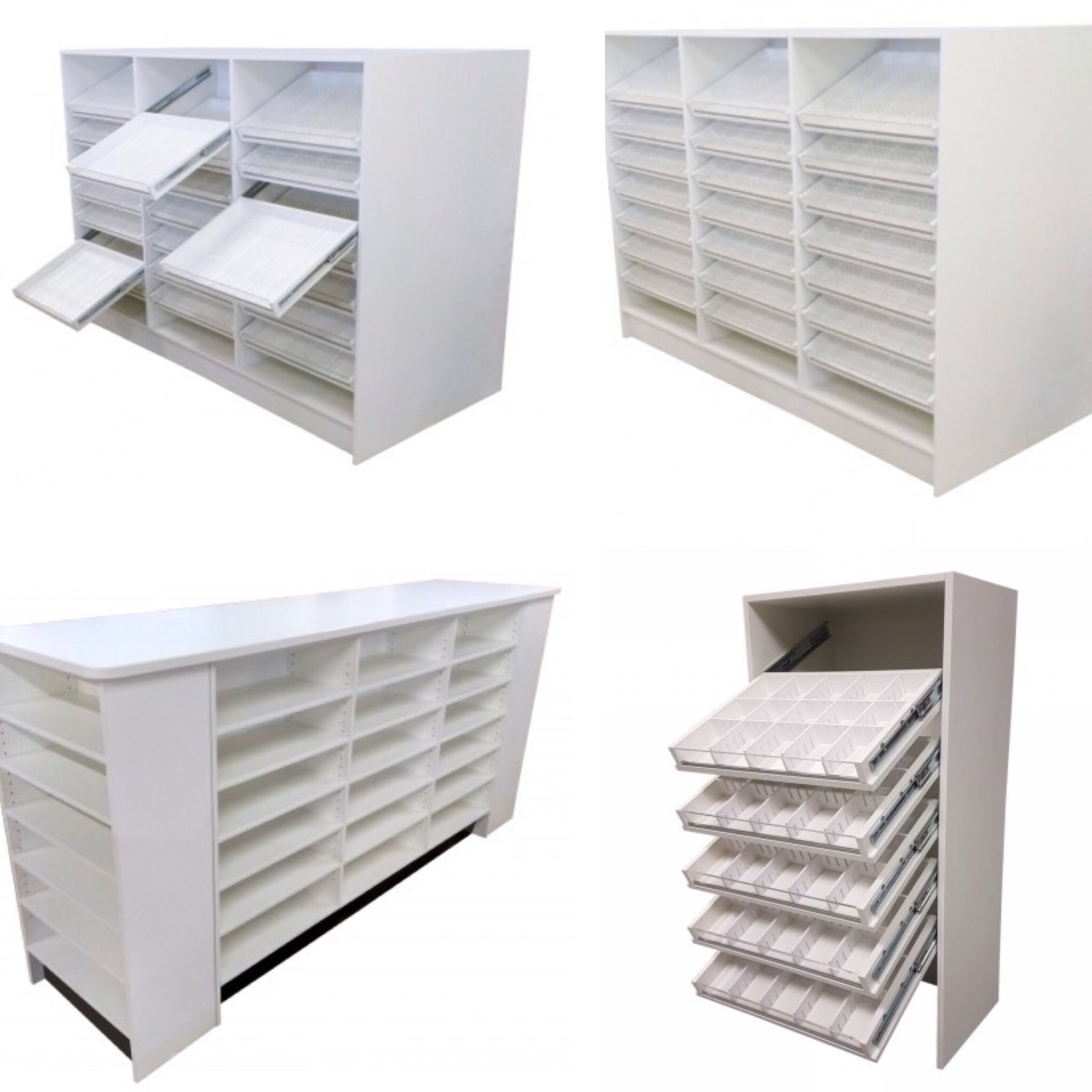 Pharmacy & Veterinary
MAIN CATEGORY - 3 FOUND
Shopfitting Supplies specialises in pharmacy & veterinary shop fittings including:
Pharmacy & Veterinary Dispensary Units, Over The Counter Units, Gondola Island Units,
Lockable Glass Cabinets, Pharmacy Sink Units and more. Top quality UK made pharmacy fittings at affordable low prices. Over 30 years experience in the shop fitting world we have been providing pharmacy fixtures and fittings to suit your exact requirements. All our units are available in a colour or wood finish of your choice, we will create the perfect retail environment which is not only stylish but efficient and productive for a modern pharmacy.
THESE UNITS ARE MADE TO ORDER